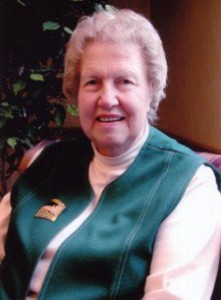 When I was told that I needed to write a blog post for my new Dolores Cannon website (www.dolorescannon.com), I wondered why I needed to write any more!  After all, I have already written 17 books and am in the middle of writing 3 more, as well as travelling the World teaching my Quantum Healing Hypnosis Technique℠ (QHHT®) and delivering lectures and live talks.  Life is very full and very interesting.  But do know that writing something that people can read from me in between when I publish my books lets me stay in touch with all of the people who are interested in my work.
The World has changed so much since I began my work almost 50 years ago, and that includes the method of Hypnotherapy that I developed where I take people into the deepest possible level of trance to get the very best results for them.  So I decided that for my first blog post I would go right back to the beginning and talk about where I began my career as a hypnotherapist and how I went through many stages in this work, firstly by learning hypnotherapy to help people stop smoking or lose weight, then gradually this changed to a focus on past life regression before I developed QHHT®.
I was born in St. Louis, Missouri, USA in 1931 where I lived and grew up with my family until completing my academic studies.  I married my husband Johnny in 1951, a career US Naval man with whom I spent the next 21 years travelling all over the world for his various overseas assignments.  We raised our family and I was a typical navy wife throughout the 1950s and 1960s.  Johnny and I also began to use hypnotherapy in the 1960s and from there I developed my own unique method designed to take people into the deepest possible levels of hypnosis, called the Somnambulistic state.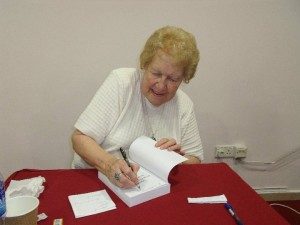 Now that I am a Grandmother and even a great-great Grandmother, I also feel in some ways like I am the Grandmother in the field of hypnosis.  I have spent the past half century working with thousands of people and I have developed my own unique form of healing (QHHT®) with wonderful and powerful results.
My healing work using QHHT® is important to me but the demand for it is so great that I now travel the world teaching about all the information from my many clients as well as QHHT® which is being enthusiastically embraced by people from all walks of life in every nation, as this method of healing is being recognised globally for its power to heal, sometimes miraculously.  I am the only person who may teach this method and there are now hundreds of people practising QHHT® worldwide who are likewise noticing that the results can be spectacular and life changing if it is appropriate for them to be healed.
QHHT® is unique in that it engages with what I call the Sub Conscious, or what is otherwise known as the Higher Self.  It is this that I and my Practitioners connect with as it has all the answers and sees everything.  It has the power to heal instantly or to help the person to remember how to heal themselves.
In addition to my healing and hypnotherapy work, I am also founding President of Ozark Mountain Publishing, a company I began in 1992 in response to the many hurdles I faced in trying to have my own books published in a world which, back then, had not yet embraced the kind of information I wanted to share with others.
Ozark Mountain Publishing has grown beyond any of my wildest expectations and we now publish my own 17 books as well as the work of over 50 authors with over 60 titles.
To date, Ozark's books are published in 20 different languages across four continents.  The information contained within them is unrivalled anywhere for its breadth and depth.  Readers can choose from topics as diverse as reincarnation, UFO's and Extra Terrestrials, Nostradamus and most recently, they can explore the depths of life on this planet, other planets, universes and even dimensions from my series The Convoluted Universe.  My most recent book, The Three Waves of Volunteers and The New Earth was published in response to the volume of information coming from my clients to do with what I have termed Volunteer Souls who have come to Earth to assist Humanity as a demonstration of Oneness.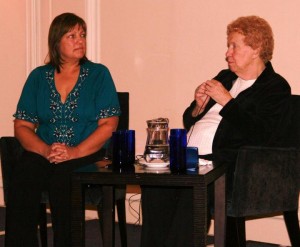 I am currently in a little village in the Bavarian Alps in Germany, which I love as it reminds me a little of my home in the Ozark Mountains in Arkansas.  I am teaching another set of enthusiastic students who will take my work out into the World to use it to heal, something which makes me very happy.
When we finish here, I will be in London for the first ever Transformation Conference to be held outside of the US where I will be joined by many other speakers and authors: some of them published by Ozark, others who have been asked to join us as guests to contribute their own knowledge.  The variety of topics we will cover over the 3 days is enormous, ranging from live talks on Shamballa's Economic plan for Humanity, how understanding reincarnation using past life regression can help you to remember your soul intentions, peace in the Middle East, Crop Circles, the history of God, how to understand the correlation between your body, your mind and your spirit to help you heal, dowsing, wisdom from the Akashic records and Arun Gandhi, Grandson of Mahatma Gandhi will deliver his talk on Total Non Violence.
I will also present a live talk entitled '2012 and Beyond', as I do believe that we will all be here come December 22, and well beyond.  I will discuss what I have found regarding life on Earth in the future and I will also do one of my favourite audience exercises, a group Forward Life Progression to allow the audience to catch a glimpse of what life may potentially look like for them in years to come, depending on the choices we make now.
The Conference takes place next week from Friday August 31 – Sunday September 2.  Find it online at http://ozarkmt.com
I am very excited to be part of this Event and I do hope that you will be able to join us, either in London or via the internet as we stream it live.
Thank you for joining me on my journey for this lifetime.  I do hope that you find some information here that will help you on your own journey.