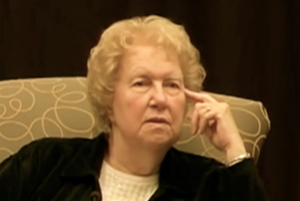 In 2002, when my mother Dolores Cannon began teaching her Quantum Healing Hypnosis Technique℠ to people all over the world who wanted to learn how to heal and help others with past life regression, we had no idea how many people she would touch.
Dolores began her amazing journey into hypnosis, metaphysics and past life regression in the 1960s to share the information she discovered through her sessions not only to help others, but also to satisfy her own curiosity.
Thanks to Dolores's unceasing quest to seek out truth and reveal lost knowledge, we have 19 of her fascinating books to enjoy and ponder with more on the way that were left uncompleted after her transition in 2014.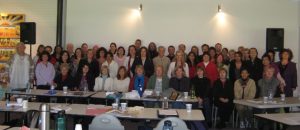 QHHT®, Dolores's unique technique of hypnosis for healing and past life regression, is offered online to more people than ever with her QHHT® Level 1 Online Course available to learn in English, Spanish, Russian and Chinese.
The new QHHT® Level 1 Companion Program is for QHHT® Practitioners who have completed the online course and any practitioner who would like practice sessions, to ask questions and connect with other practitioners. QHHT® Level 1 Companion Classes will take place July 21-23 in Maple Ridge, British Columbia and September 7-9 in Vancouver, British Columbia, Canada.
Dolores Canon's QHHT® Level 2 Course is a four-day class that focuses on reviewing several crucial aspects of the QHHT® Practitioner's practice and strengthening core QHHT® skills that will increase their confidence in dealing with some of the more unique sessions they might encounter. The next QHHT® Level 2 Course this year is scheduled from September 7-10 in Vancouver, British Columbia.
The most advanced QHHT® Class offered is the QHHT® Level 3 Course for practitioners who have completed Level 2 (since January 2014), have a minimum of 125 sessions, have been practicing at least a year and intend to facilitate QHHT® sessions just as Dolores taught. This small 3-day class offers intense, professional assessment and feedback. The next QHHT® Level 3 Course will take place September 12-14 in Vancouver, British Columbia.
During my recent presentation at the 12th Annual Ozark Mountain Transformation Conference, which I'll write about soon, I talked about Dolores's dream of Cannon University now taking shape as a virtual university online with Quantum Healing Hypnosis Academy's QHHT® Courses that will later expand to offer multiple metaphysical and wellness courses and disciplines in the coming years.
Stay tuned for news about Dolores's new books, QHHT® and Cannon University!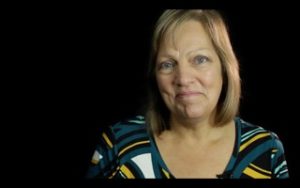 Julia Cannon